Date created: 04/29/17 18:01:00. Last modified: 10/03/18 09:28:23
UK Chamber Covers
Pictures of chamber covers that belong to various communications companies, taken around the UK. Some ducts contain fibre, some copper. Some are used exclusively for telecoms infrastructure and some for national and industrial infrastructure. Please send corrections to jwbensley [at] gmail (dot) com. Click on pictures for a larger version.
If you haven't seen this presentation by Charlie Boisseau at UKNOF41, it's very good and explains the meaning behind most of the grid covers shown on this page: https://www.youtube.com/watch?v=8I3XxniJdh8 (local slides mirror).
A great video on UK telecoms infrastructure that focuses on the sub-sea cables landing in Cornwall is available here: https://www.youtube.com/watch?v=K_nnUbX7uuQ
BT / British Telecom: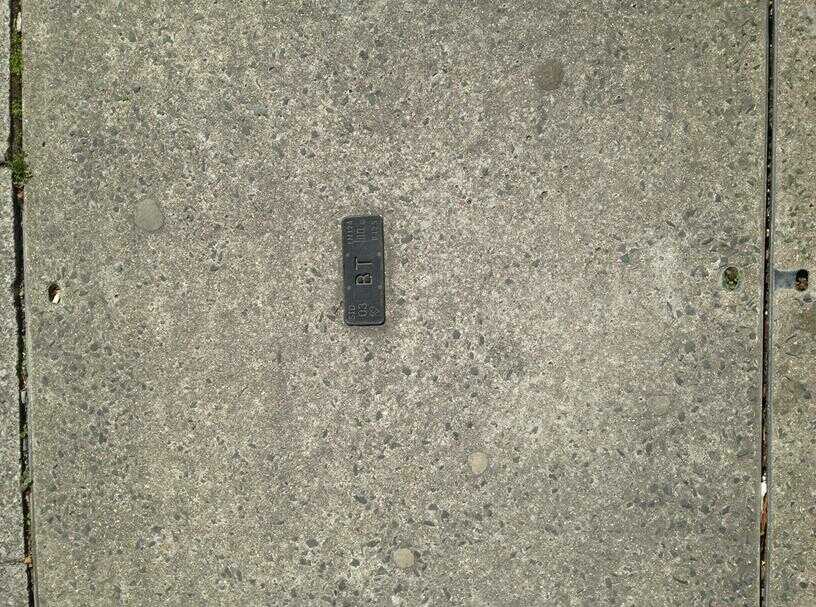 Cable and Wireless / C&W. Cable and Wireless were acquired by Vodafone: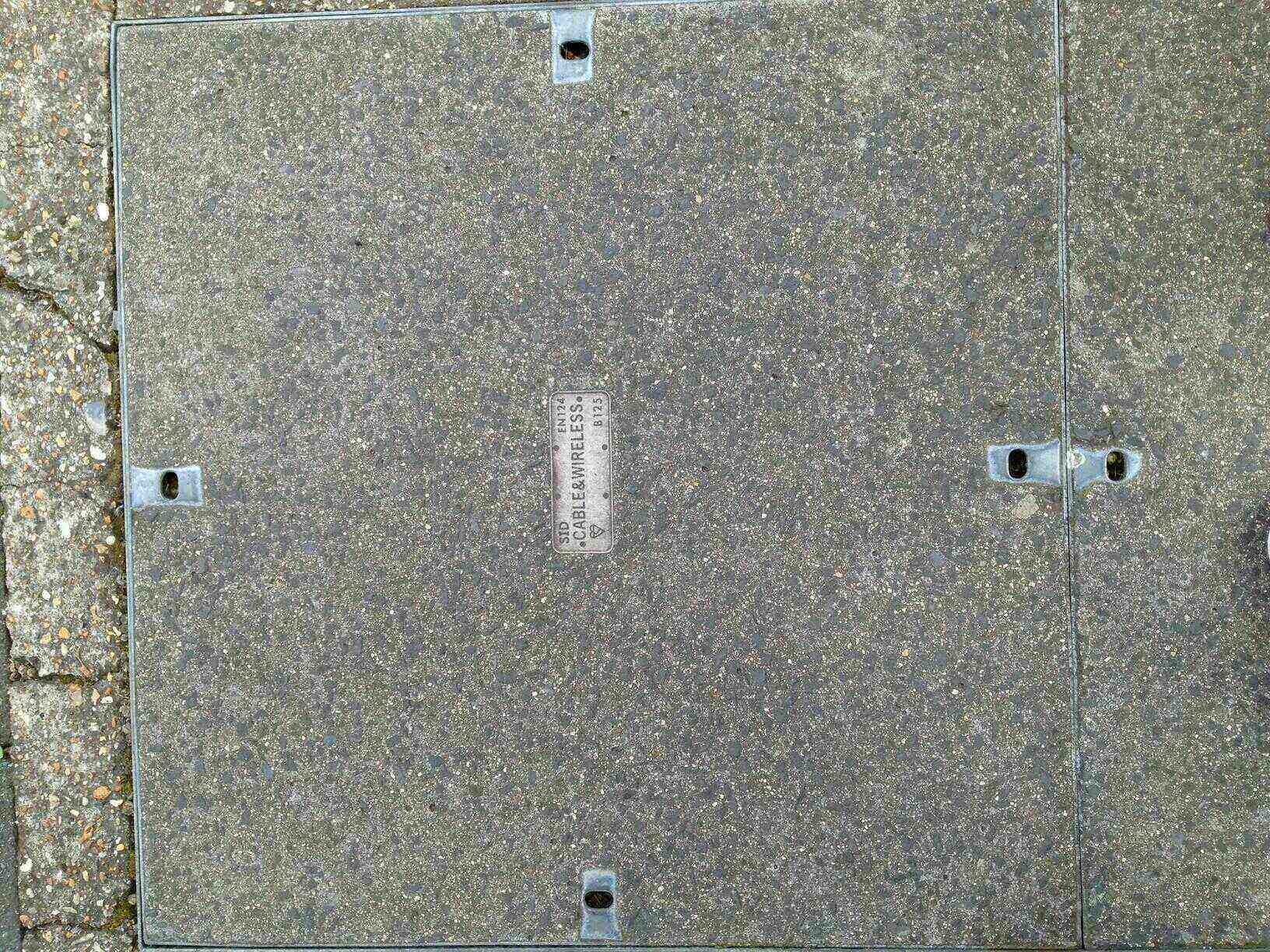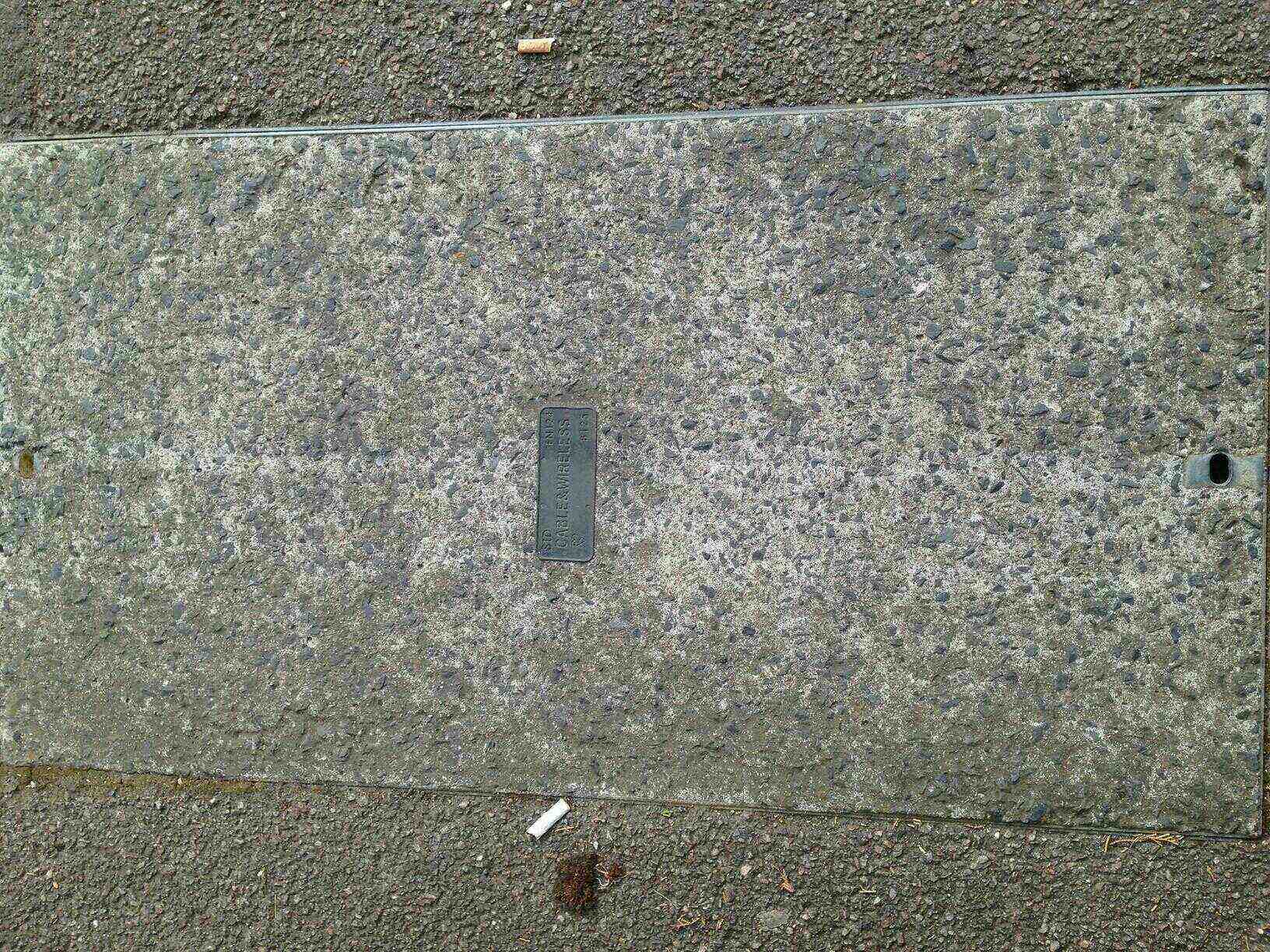 CATV / Cable Television. Most belong(-ed) to NTL (National Transcommunications Ltd) or Telewest. NTL purchased Cable and Wireless' cable operations in 1999. NTL and Telewest merged in 2005 to become NTL Incorporated. NTL later bought Virgin Mobile and NTL Incorporated was later rebranded as Virgin Media: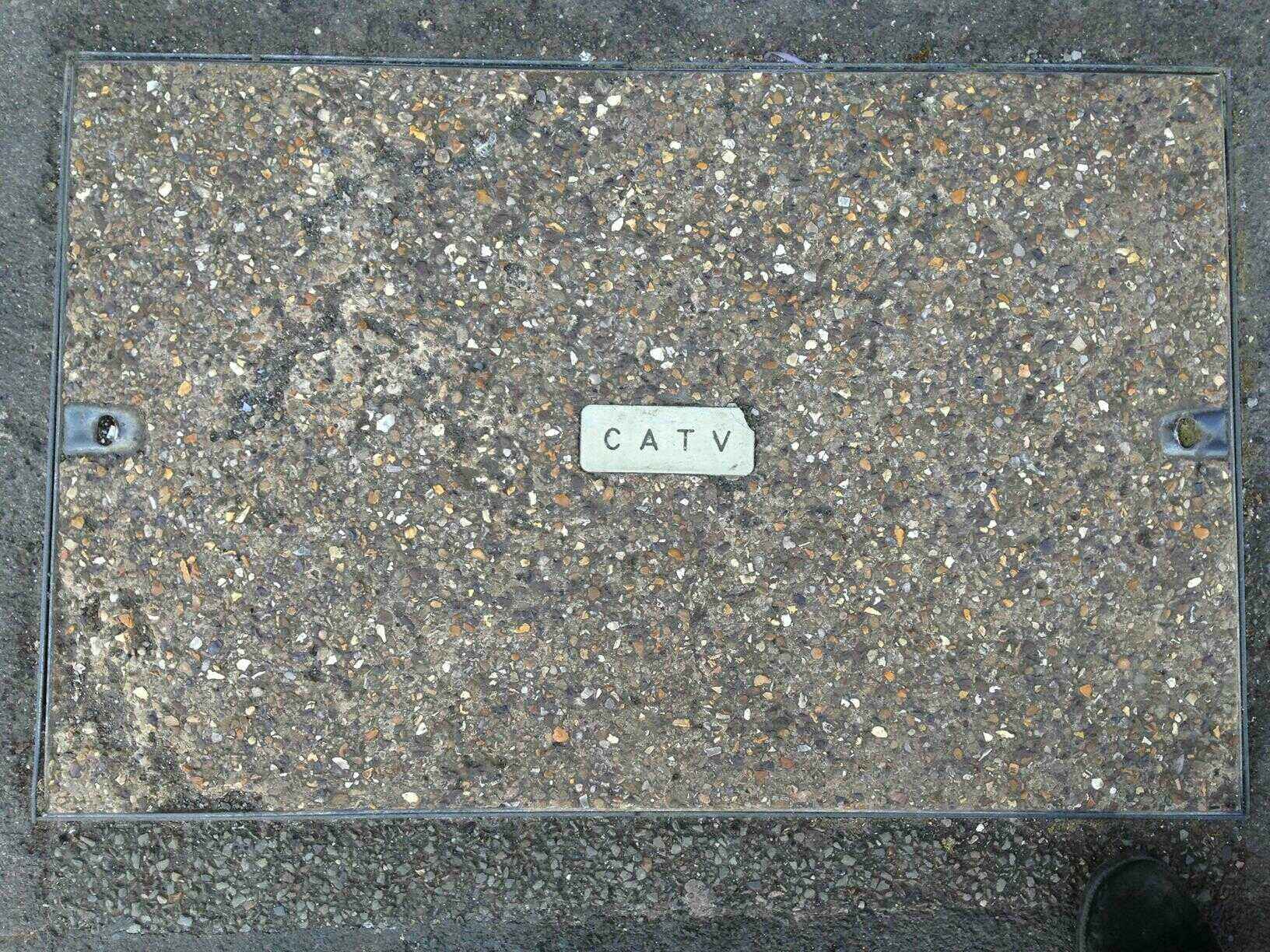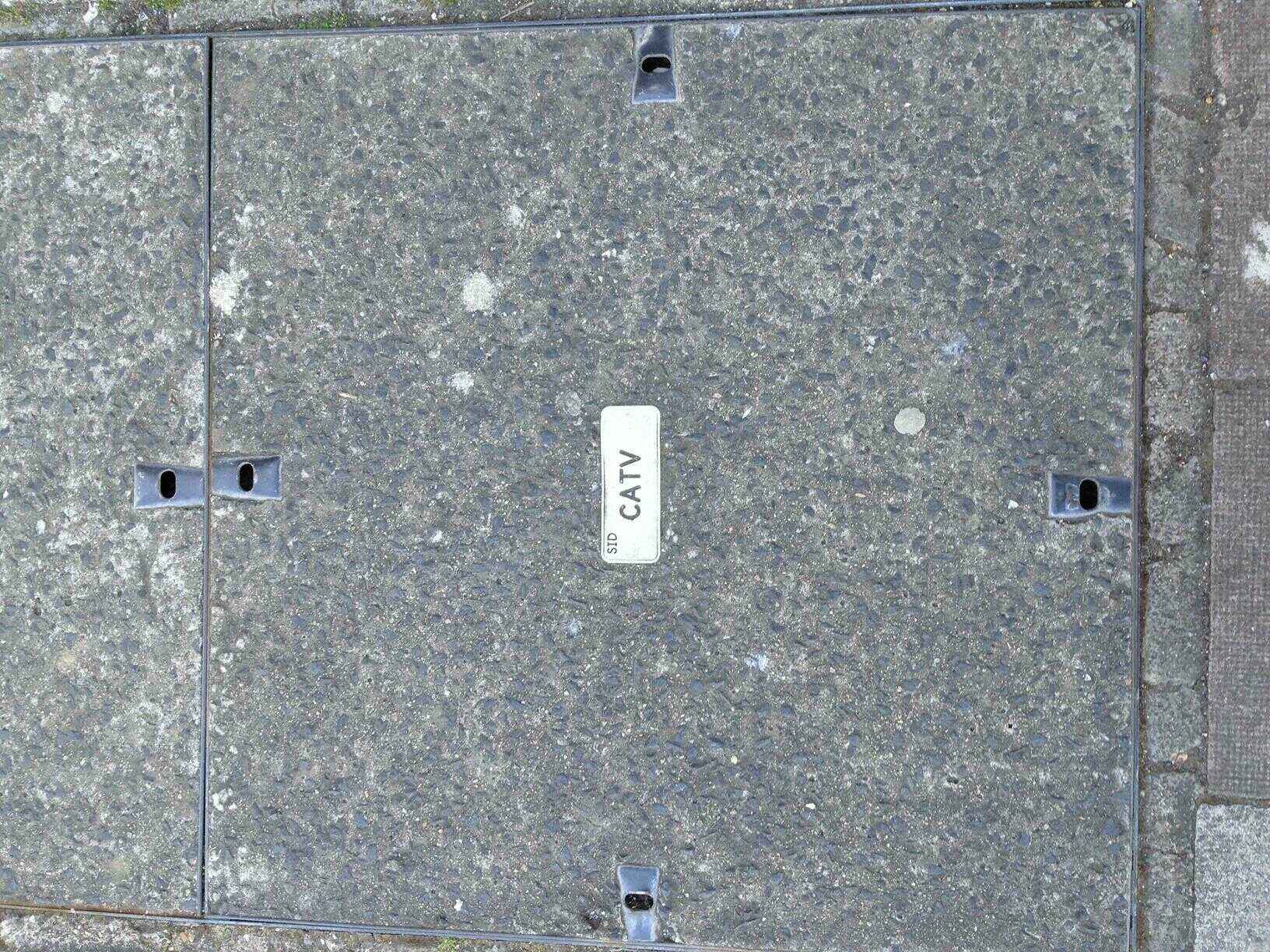 Originally Fibrecity Holdings was owned by i3 Group who also owned H2O Networks (see below). After i3 sunk H2O and FibreCity were eventually folded into CityFibre Holdings:
Colt (originally City Of London Telecommunications and later rebranded to Colt Technology Services as it expanded from it's original London centric scope to become pan-European). Colt acquired MarketPrizm and KVH.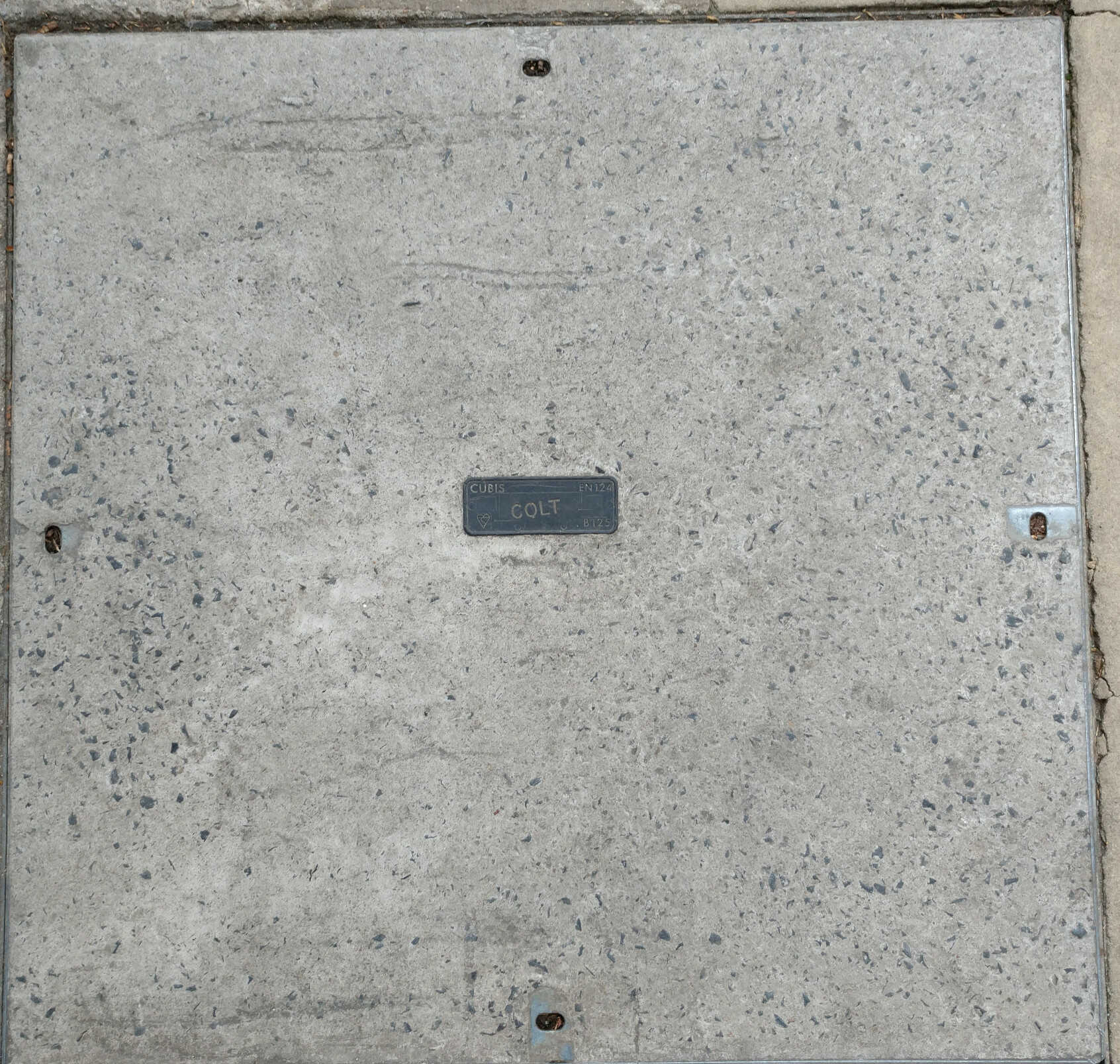 Energis (originally Telecom Electric). Telecome Electric was a demerger from the UKs National Grid formed in 1991, "Its national optical fibre network was partially deployed via the overhead power transmission network of the grid". Telecome Electric later became Energis which was later acquired by Cable and Wireless, before C&W was acquired by Vodafone: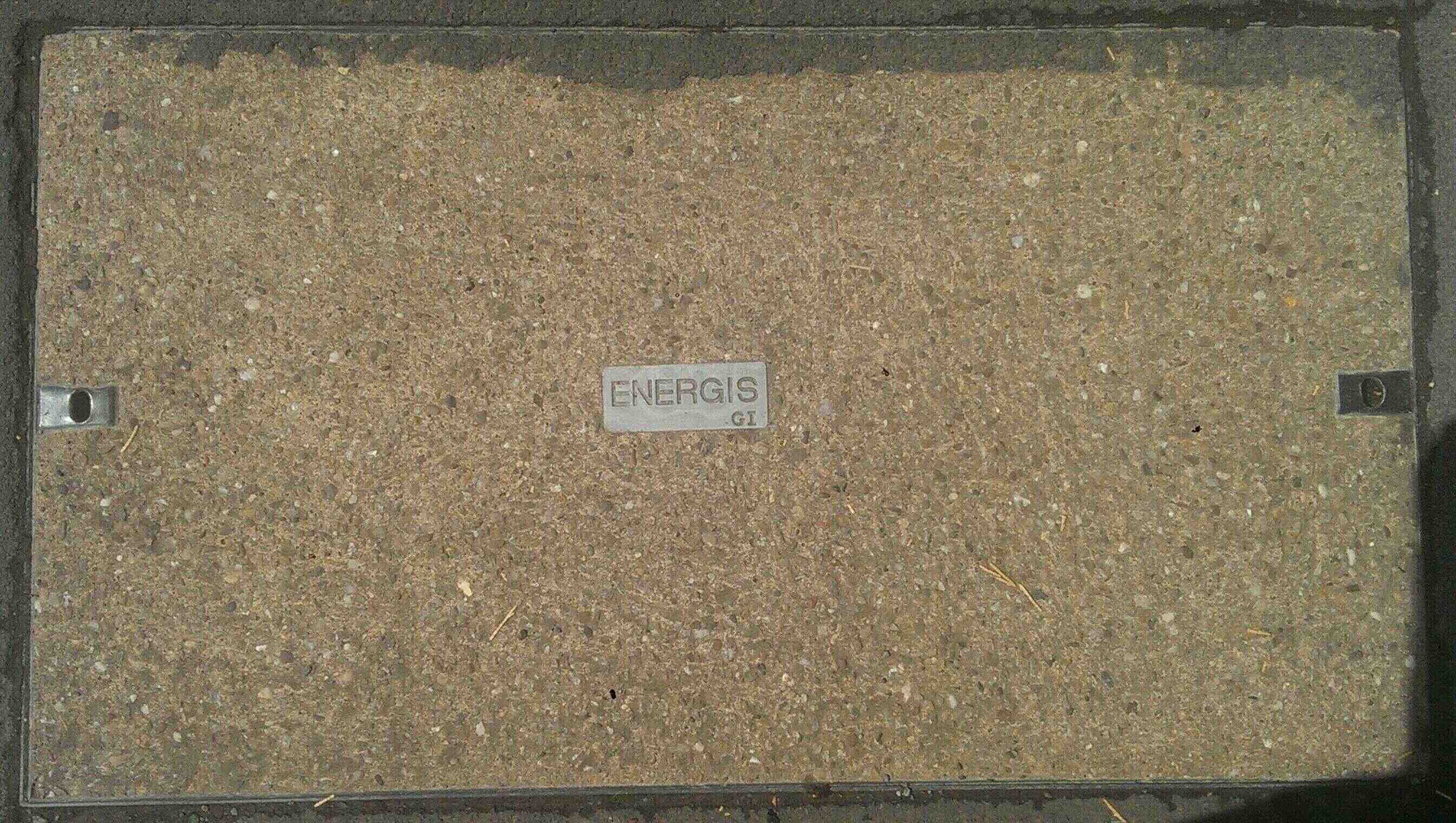 Gas ?: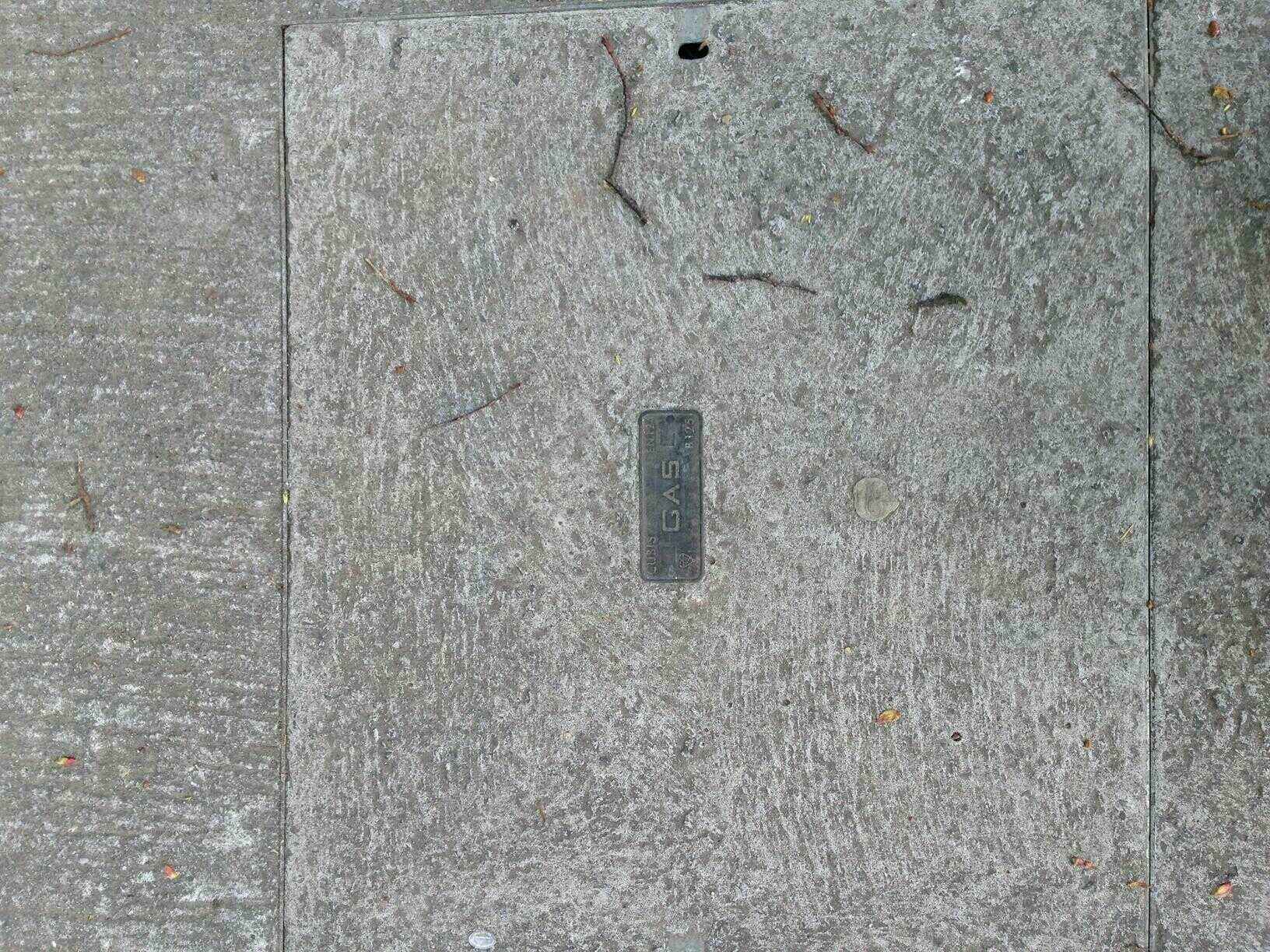 The BUUK Infrastructure Group owns GTC who are responsible for the construction and delivery of the fibre networks. BUUK also owns IFNL (Independent Fibre Network Limited) which runs the fibre network after GTC have delivered it: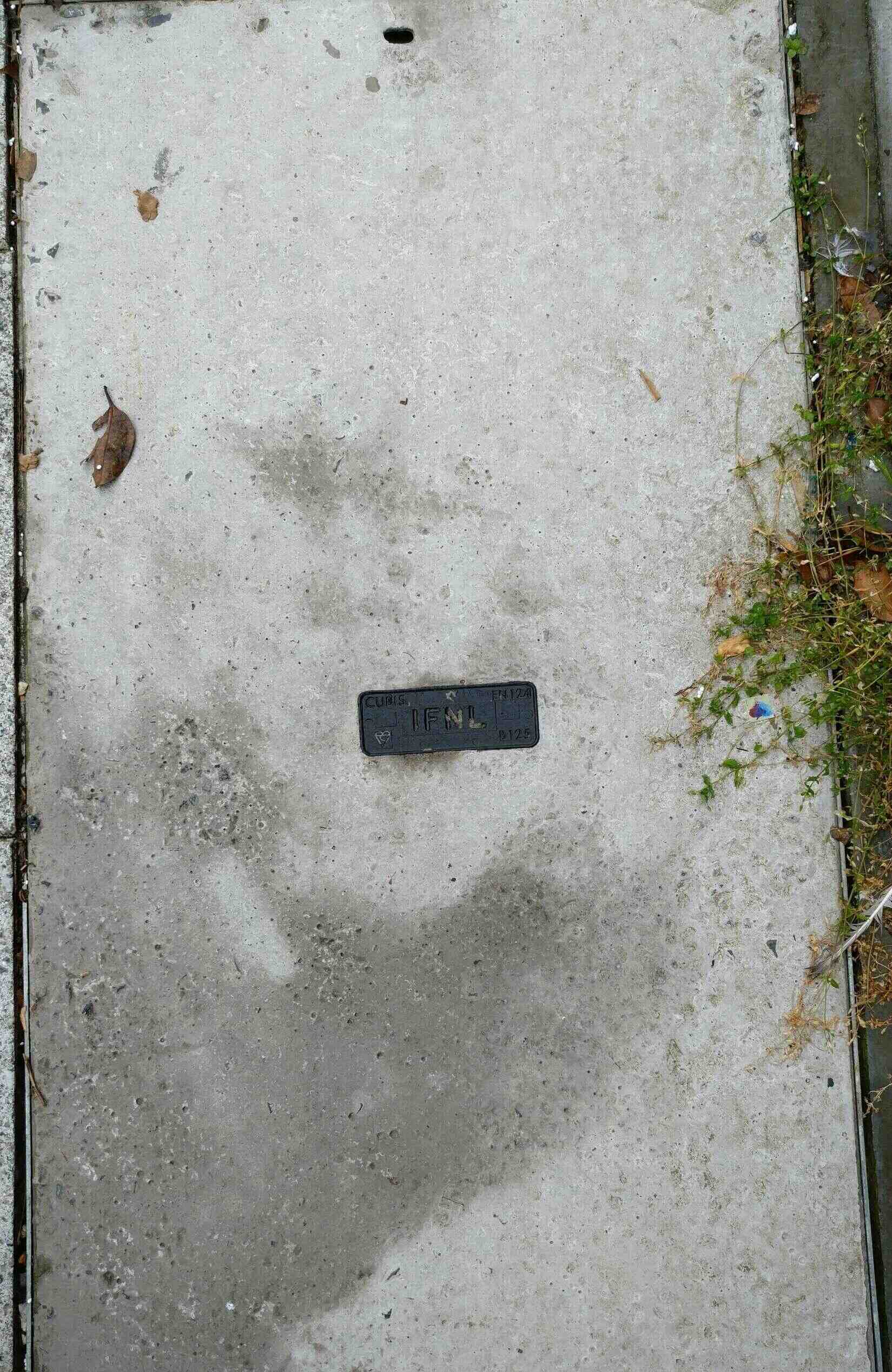 Originally NTC (the National Telephone Company) General Post Office / Post Office Telecommunications later became BT. The GPO did at one point run a CATV service around inner London: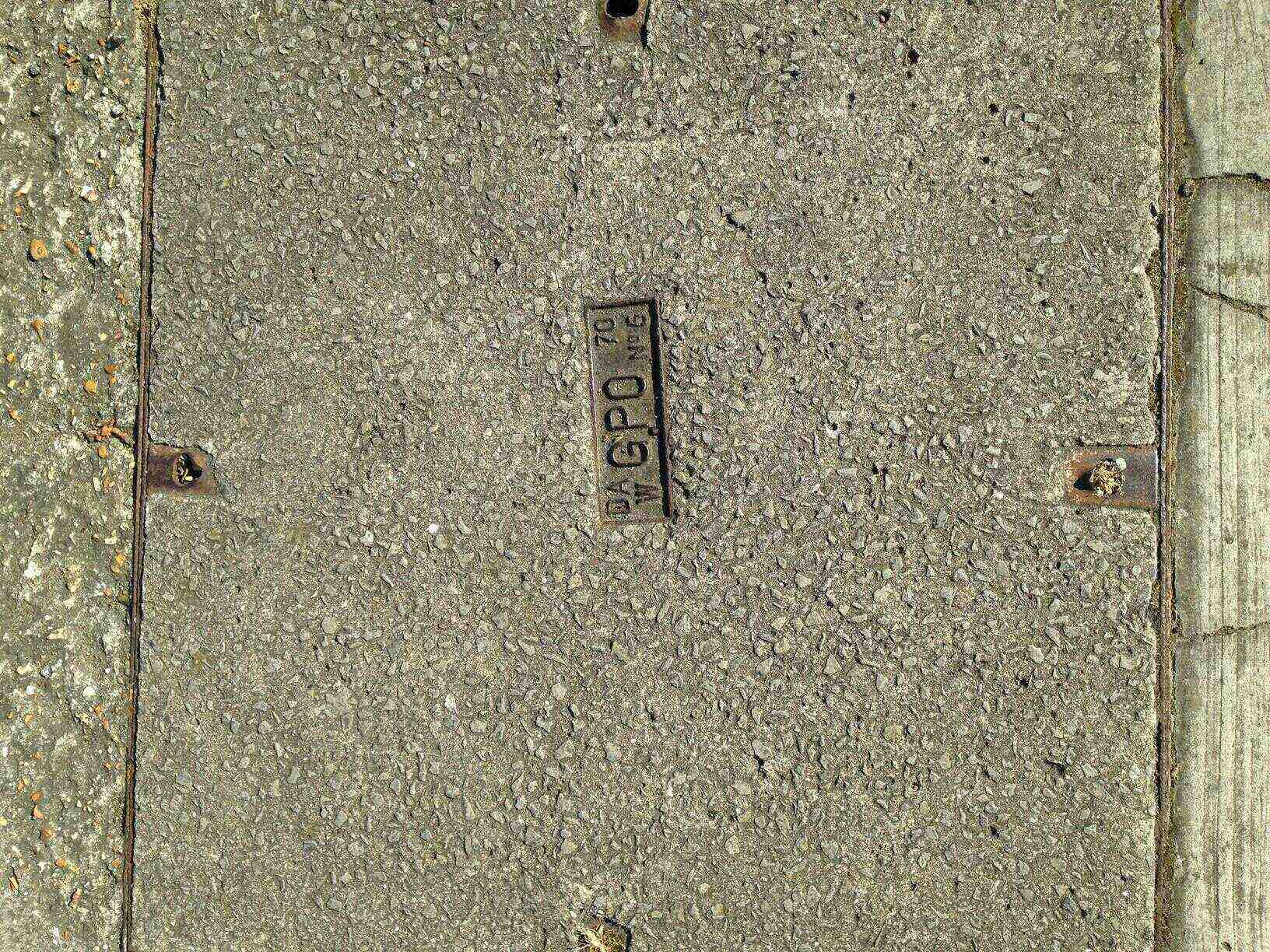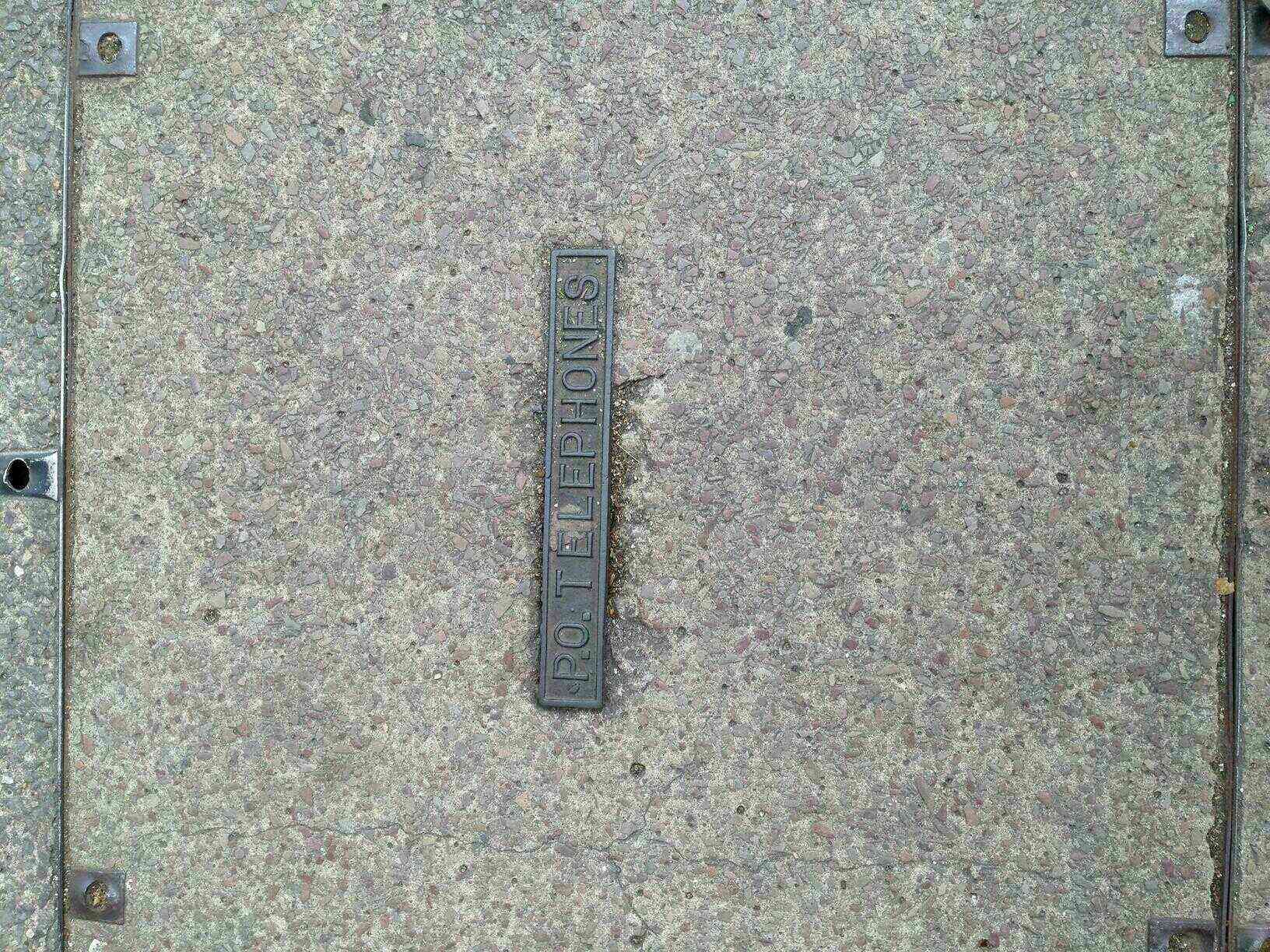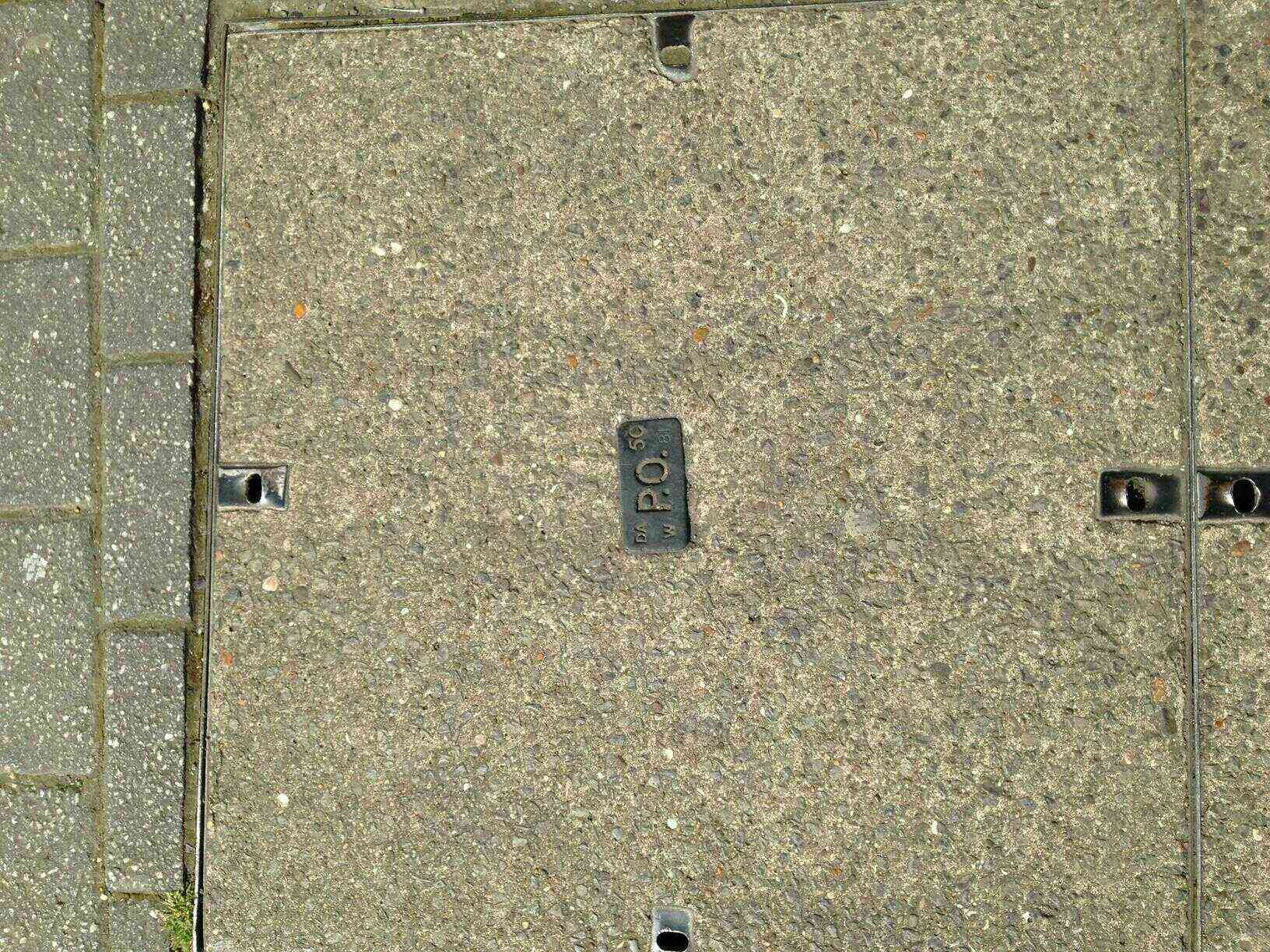 Gigaclear is a Fibre-to-the-Home/Premises provider which also owns Rutland Telecom. Gigaclear compete with BT in rural areas: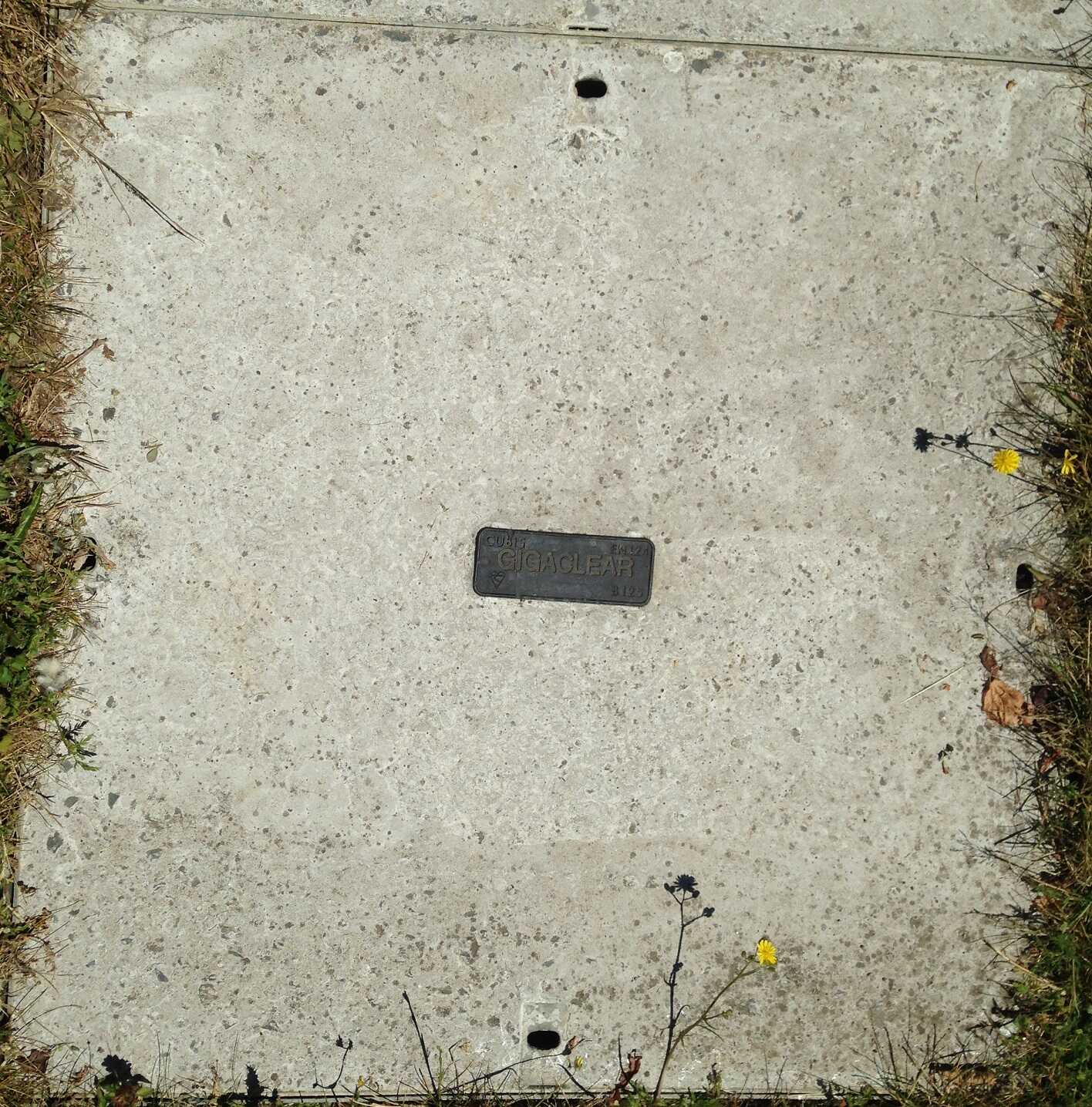 H2o Networks (which later became City Fibre):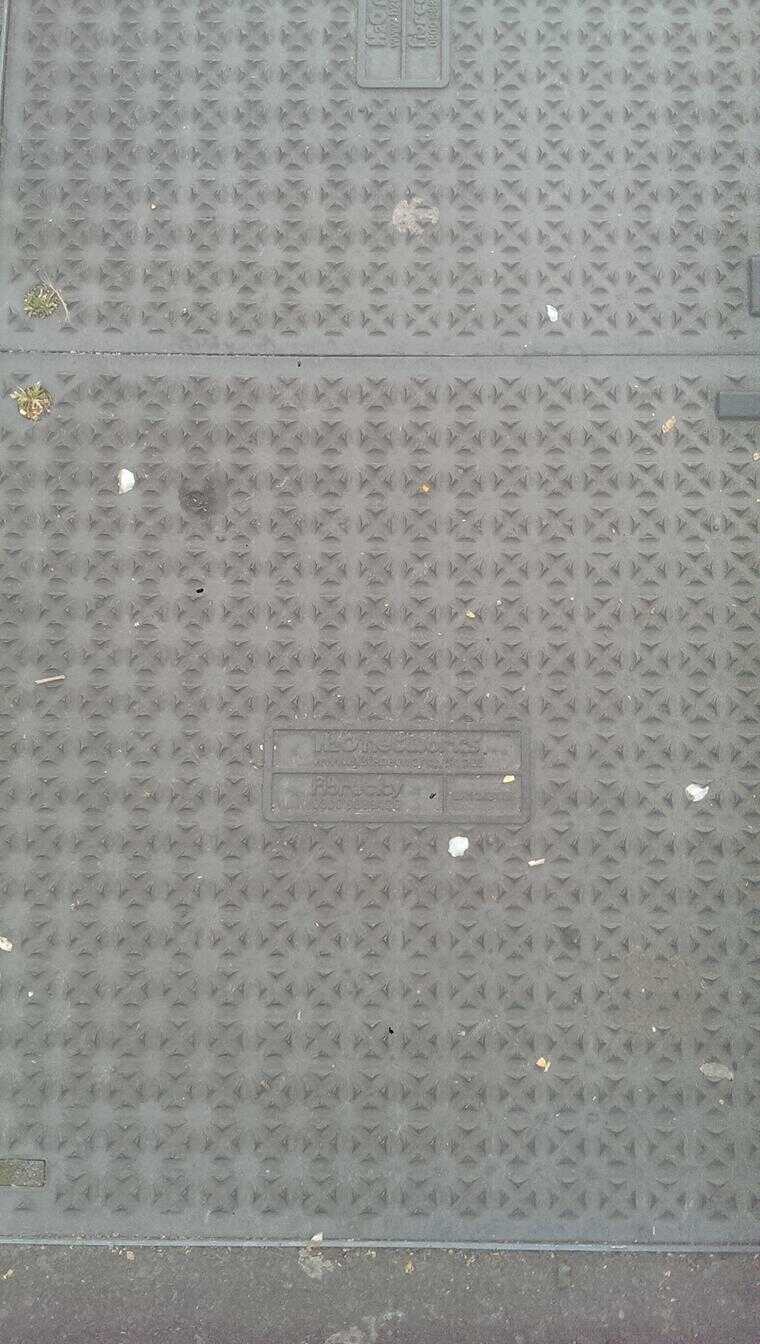 Interoute. Interoute was founded in 1995 and in 2014 acquired VTESSE: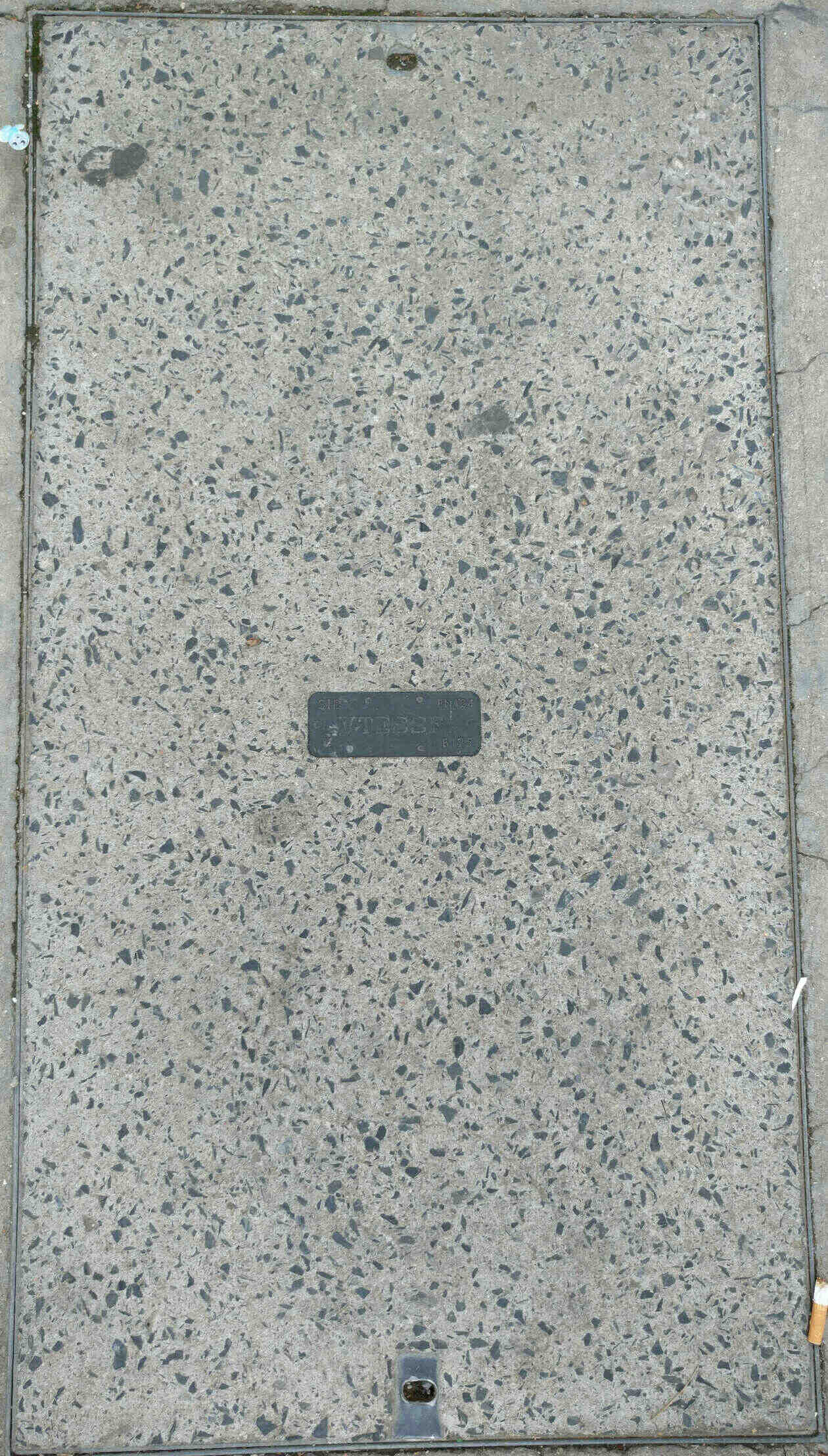 L3 / Level 3. Global Crossing were purchased by Level3, later Time Warner Communications were also purchased by Level3. Level3 has since been purchased by CenturyLink:
International CableTel was established in 1993, in 1996 CableTel purchased National Transcommunications Limited. NTL / ntl: were a cable TV provider. NTL later merged with Telewest (formerly Telewest Broadband and Telewest Communications, a triple play cable provider) and became NTL:Telewest. NTL:Telewest was later merged with Virgin Media (after buying Virgin.net ISP in 2004). Virgin Media was later bought by Liberty Global: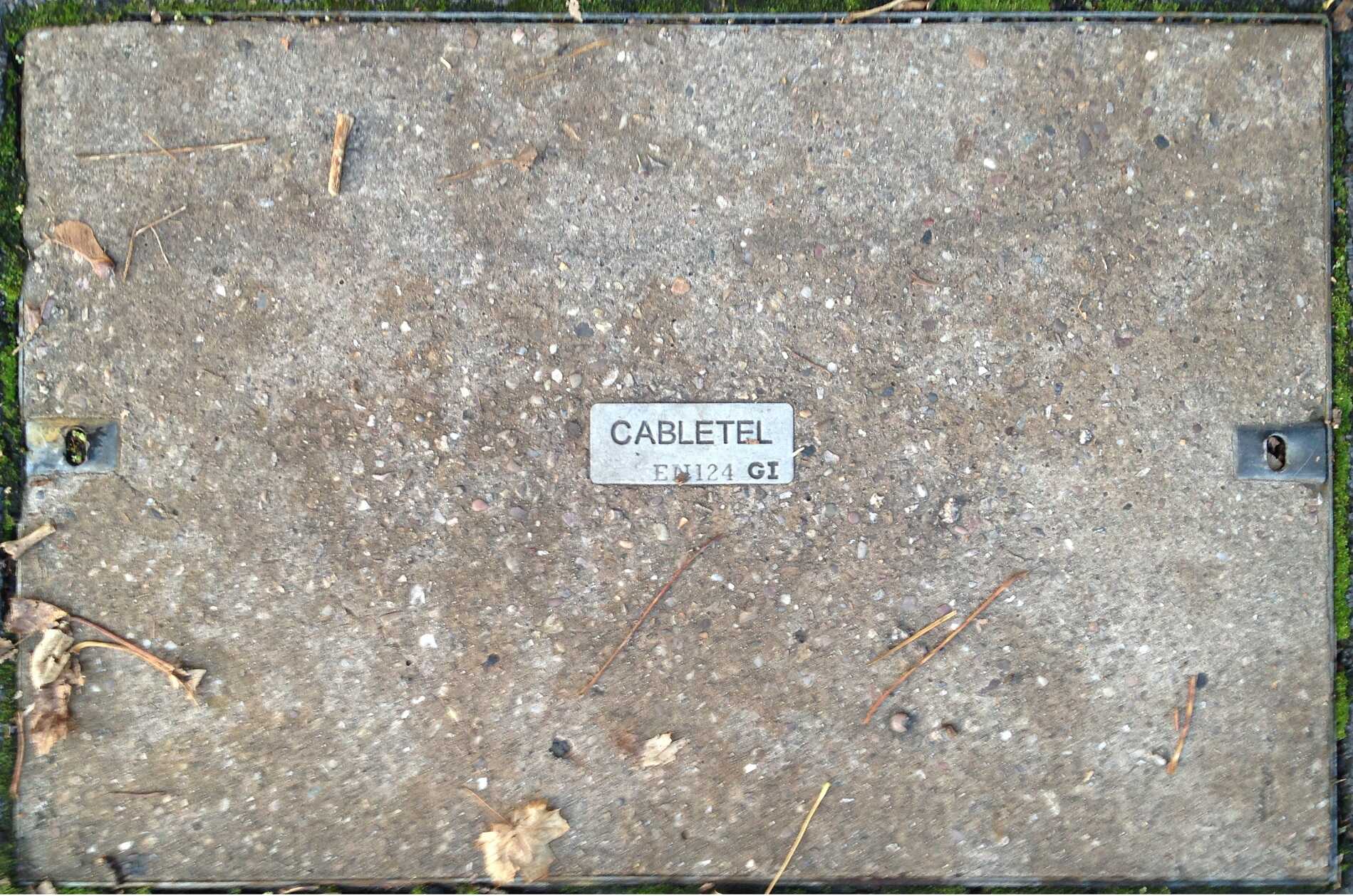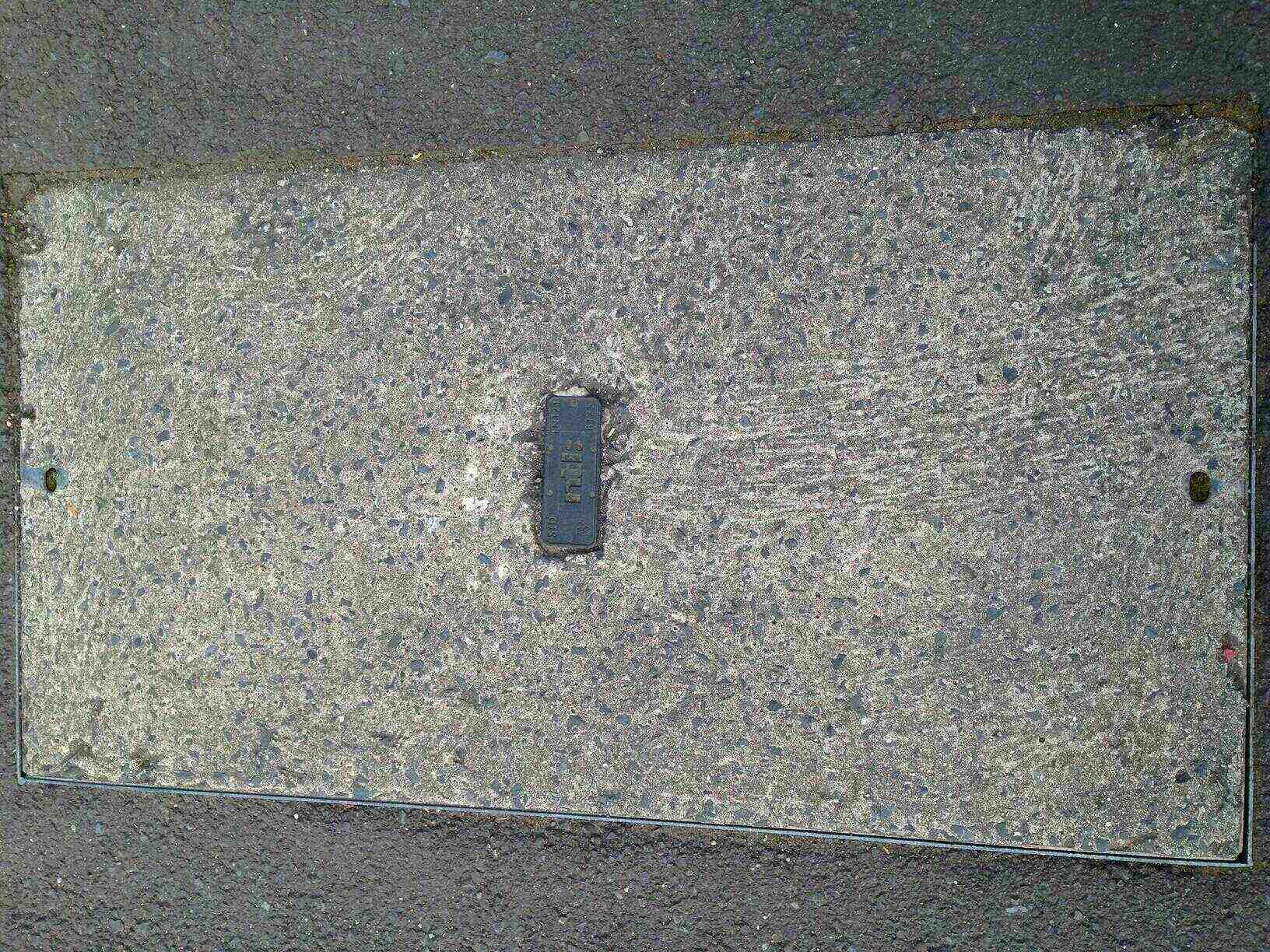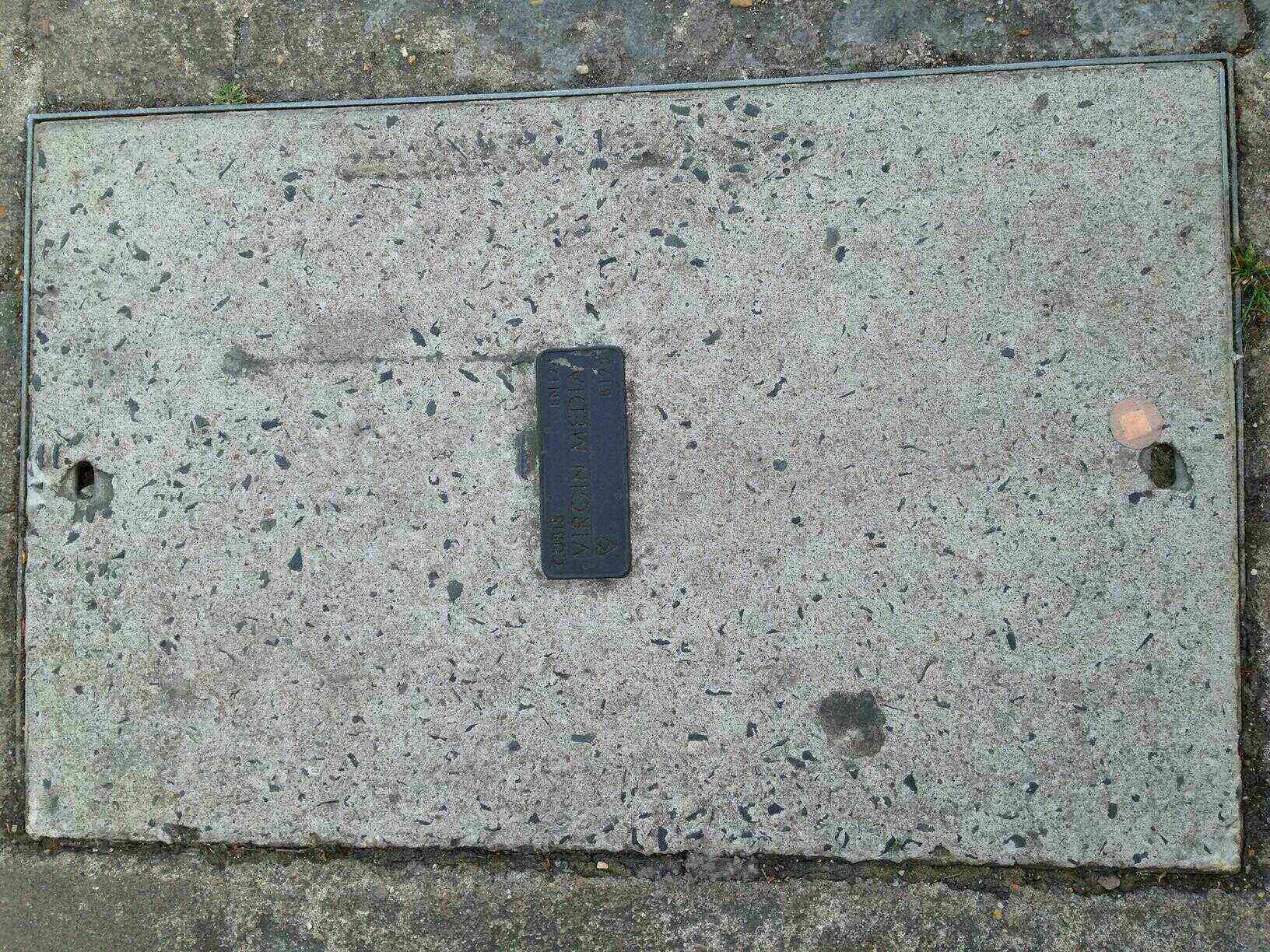 NYNEX UK division which provided cable TV. UK assets of NYNEX were merged with the Cable & Wireless subsidiary Mercury Communications, and renamed as Cable & Wireless Communications. Cable & Wireless's cable assets were sold to NTL in 1999-2000: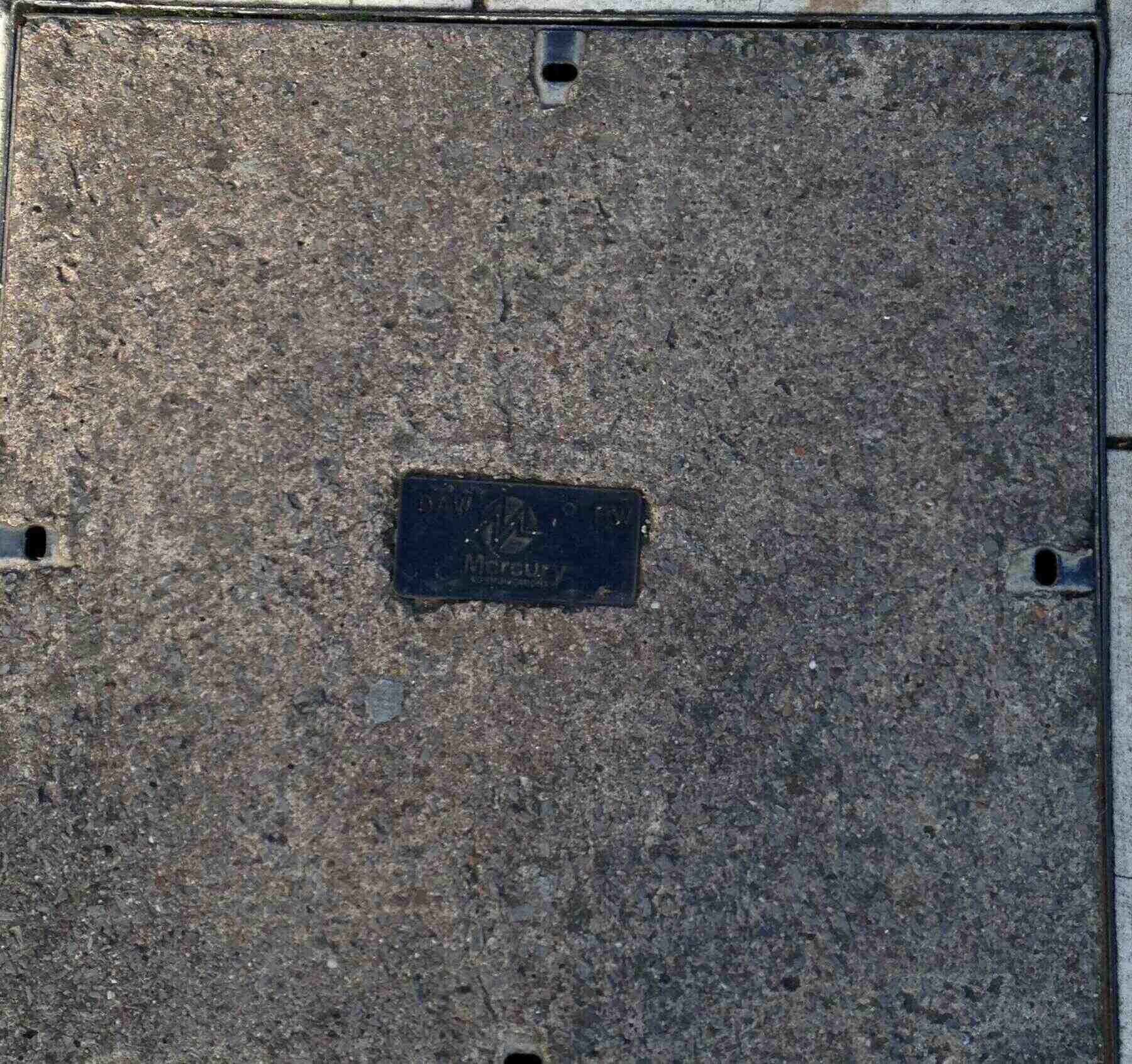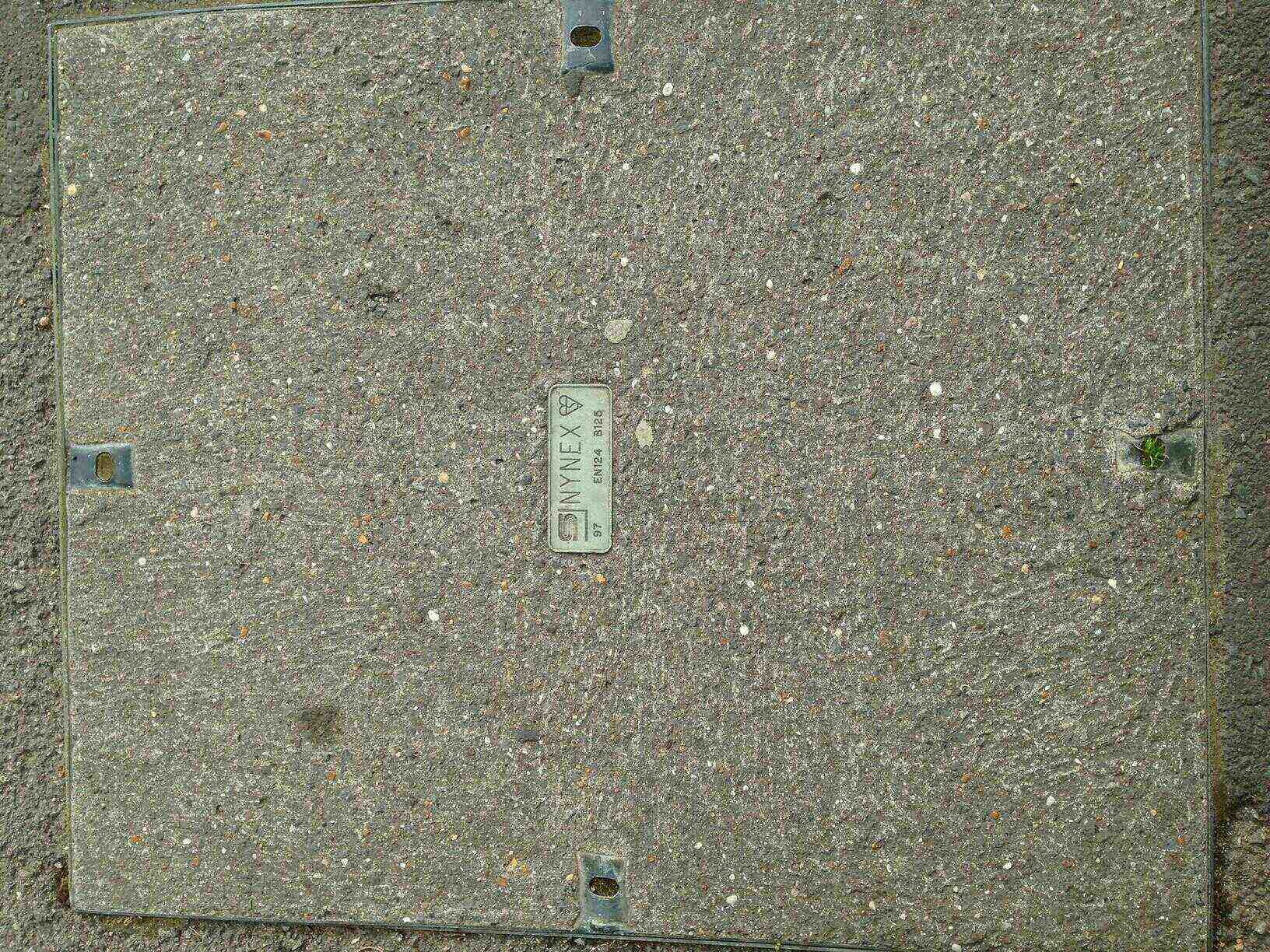 Oxford University Telecoms Network. Within the city of Oxford the university runs it's own telecoms network: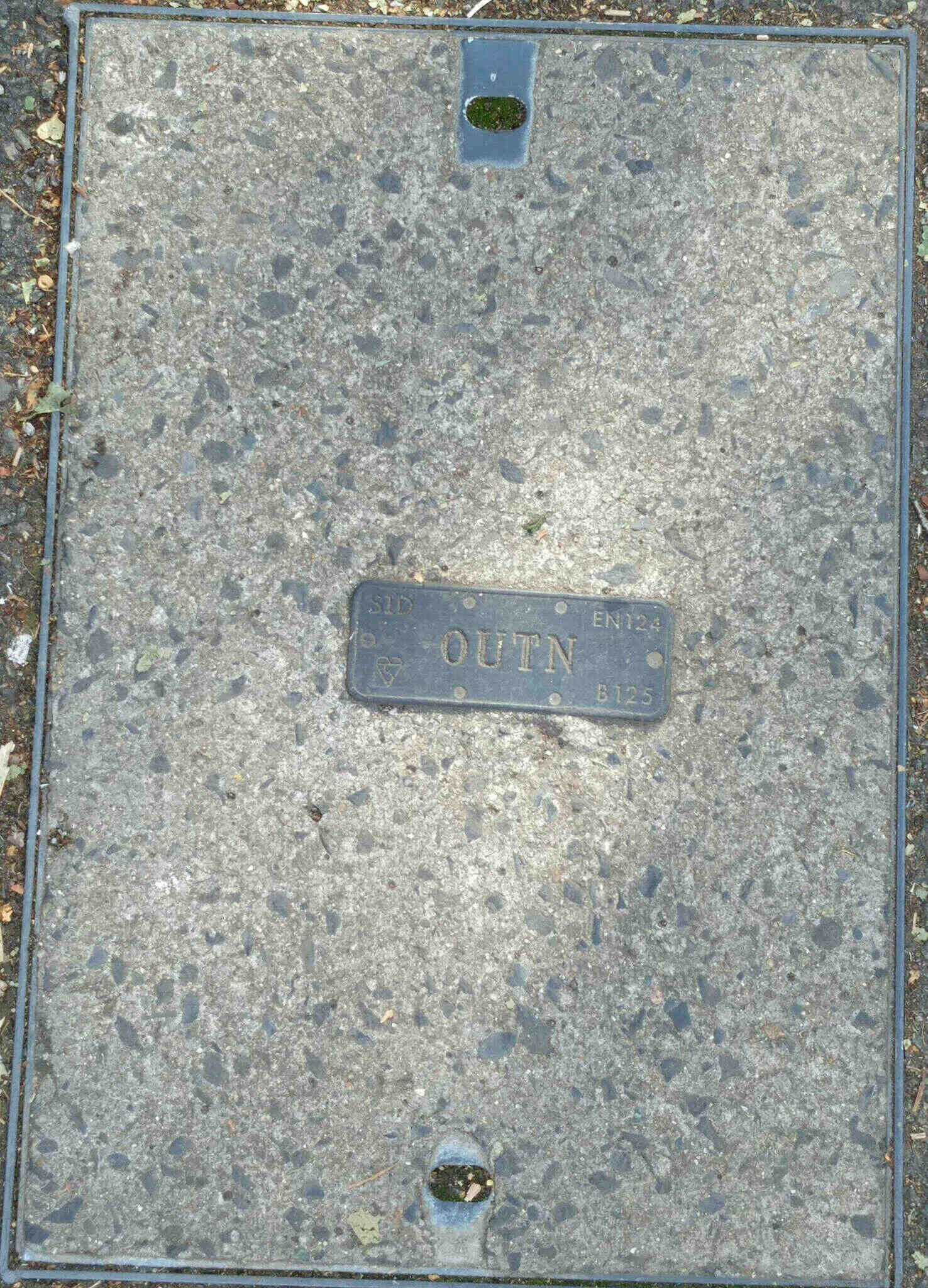 Racal Electronics plc / RACAL. RACAL sold its telecoms business to Global Crossing. British Rail Telecommunications was bought by Racal Electronics and became Racal-BRT. RACAL-BRT merged with Racal Network Services (RNS) to become Racal Telecom: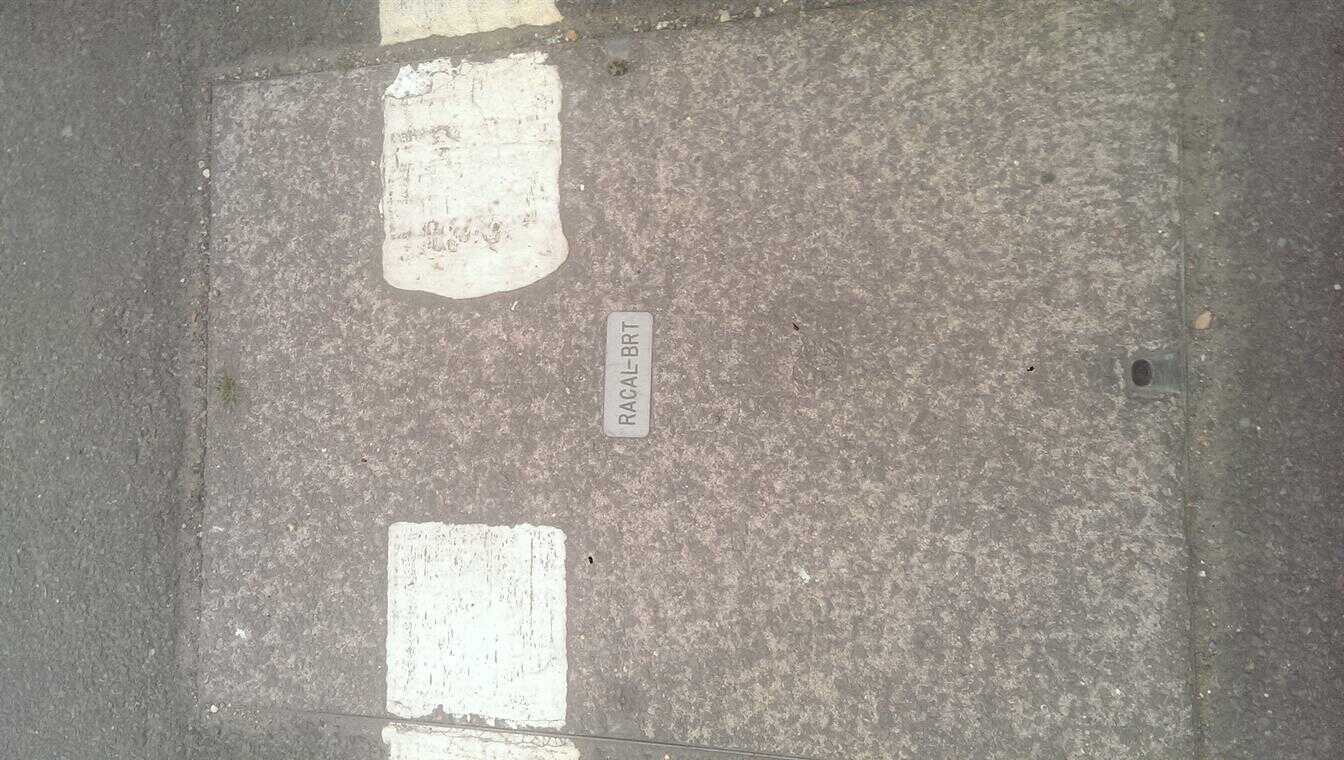 Redstone Telecom. Redstone previously purchased Symphony Telecom: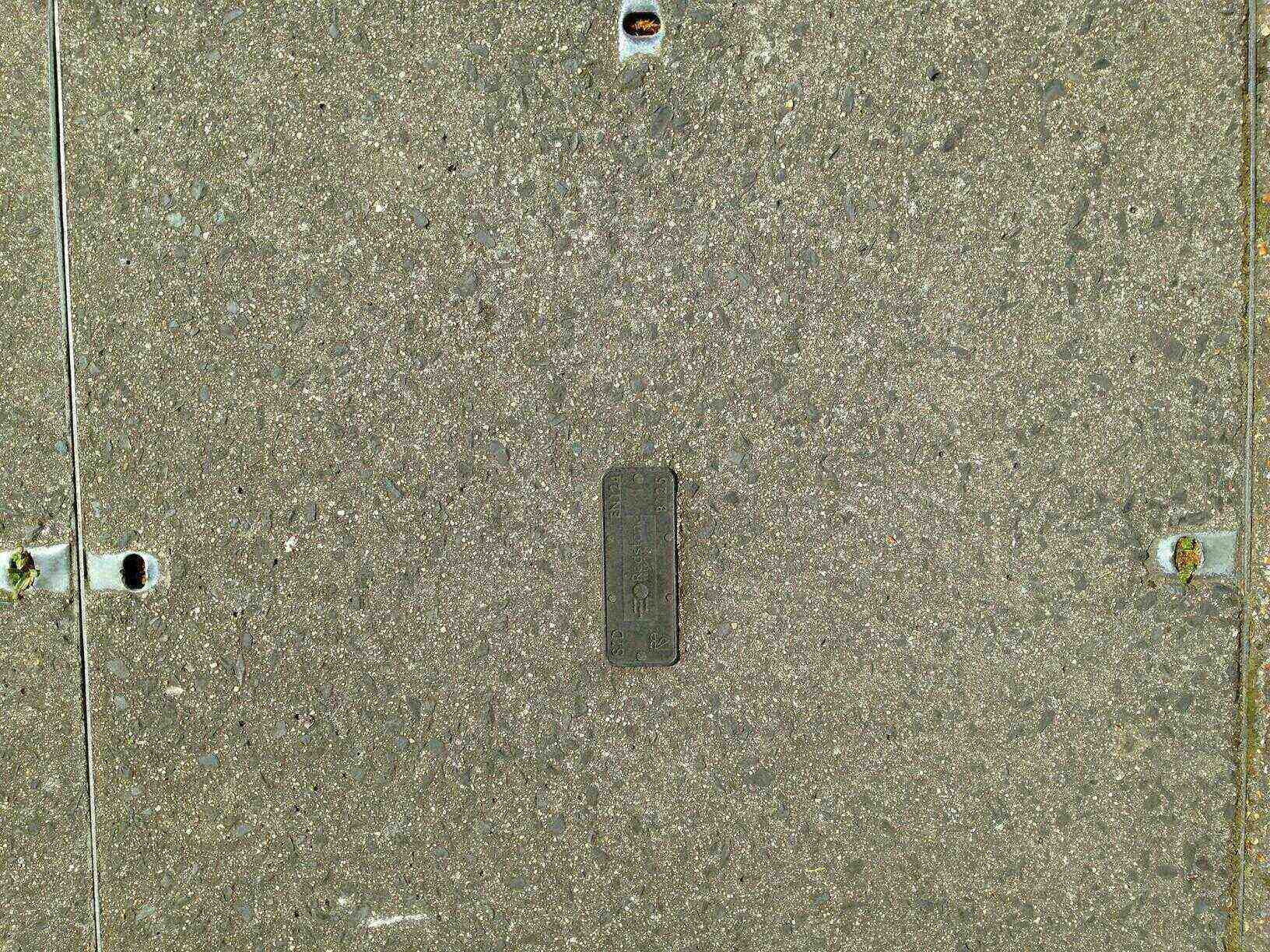 SIHE ?: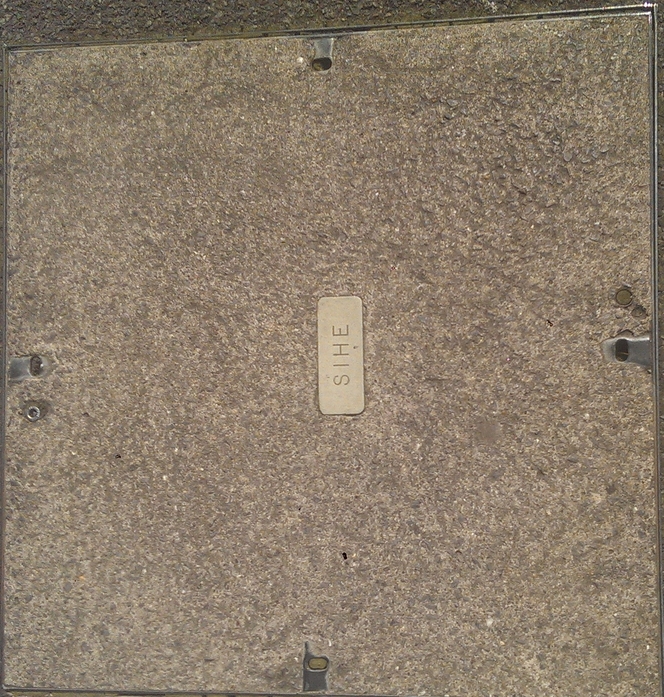 Sky (originally British Sky Broadcasting Limited a.k.a BSkyB) was formed by a merger of Sky Television and British Satellite Broadcasting in 1990. In 2005 Sky bought LLU provider Easynet and back in 2001 Easynet had bought fibre provider Ipsaris (later in 2010 Sky sold what was left of EasyNet and in 2010 that version of EasyNet was acquired by Interoute). In 2013 Sky bought the o2 and BE LLU footprint from Telefonica UK: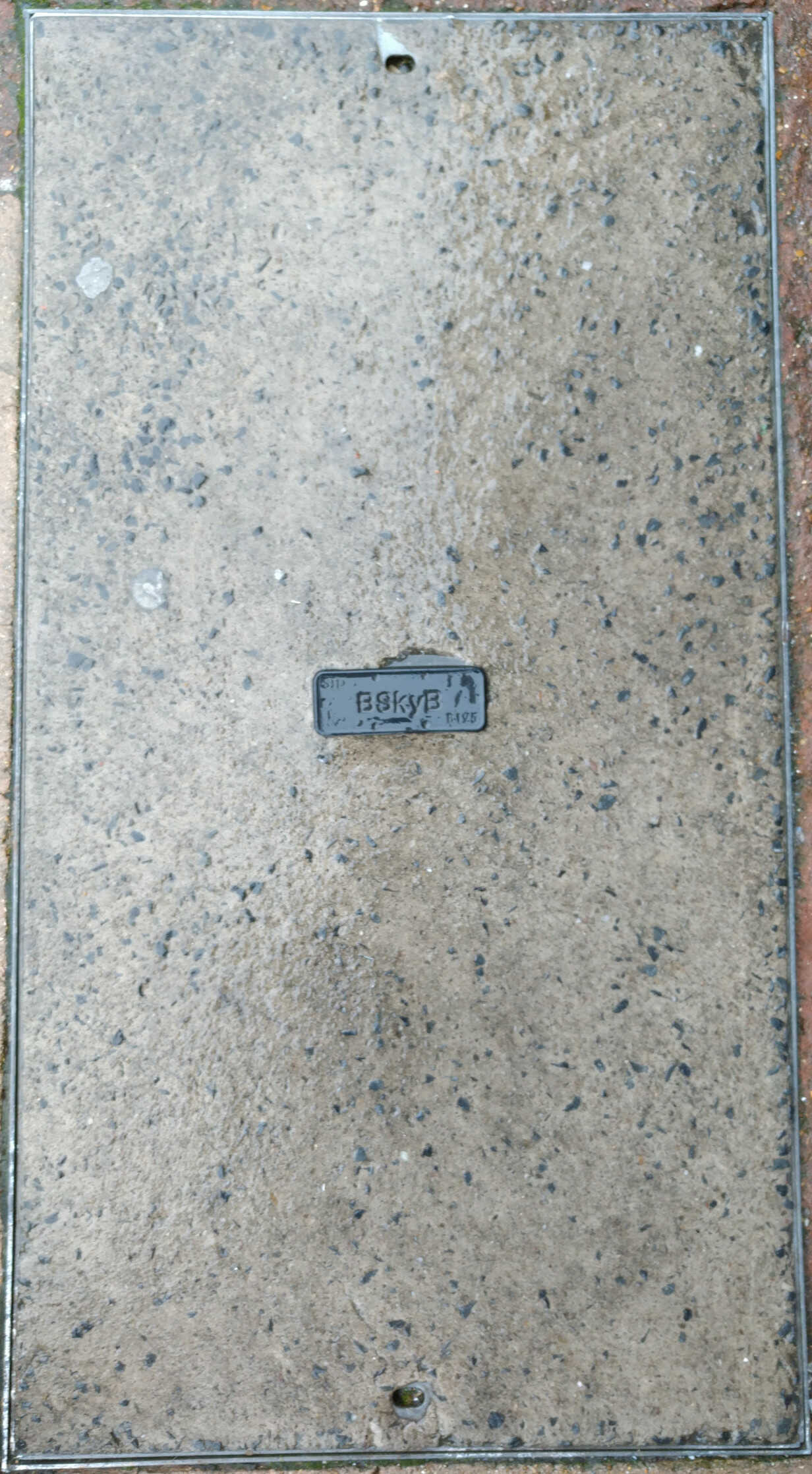 TANet, owned by Fibernet: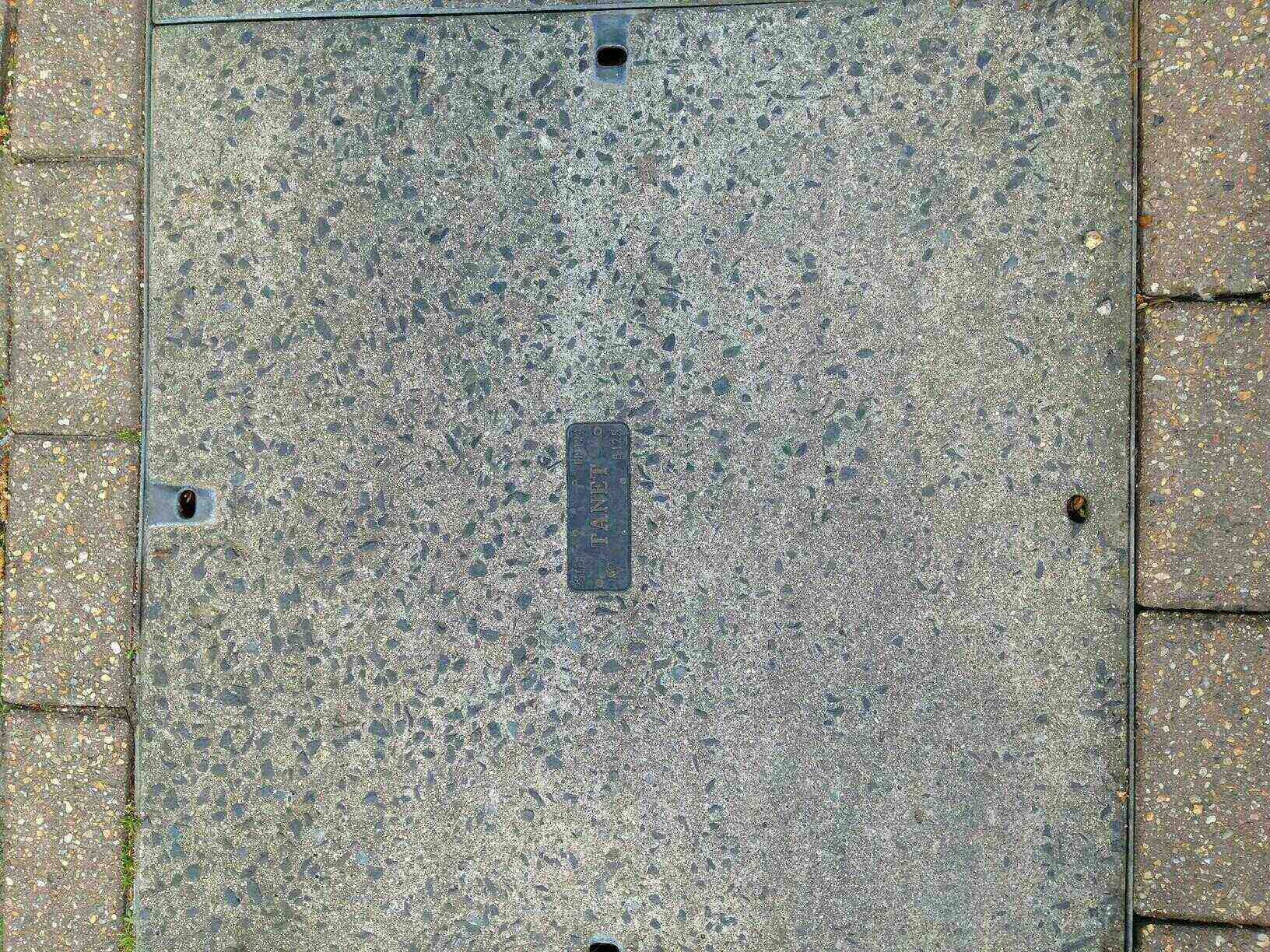 Verizon (a.k.a Verizon Communications) was born out of a a division of AT&T Corporation in the US into 7 US regional operators. In 2015 Verizon purchased AOL and in 2017 it purchased Yahoo!: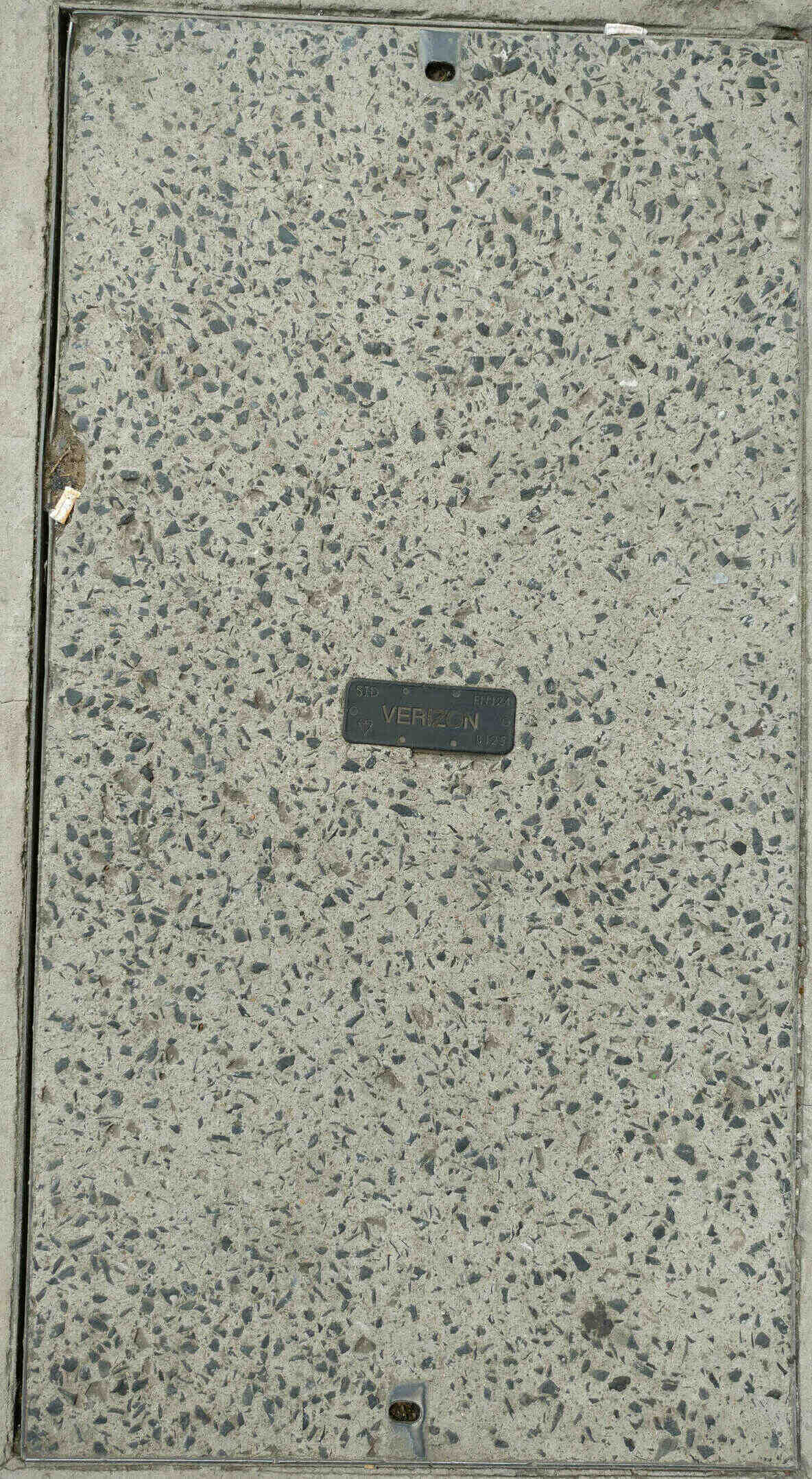 Vodafone, originally formed as Racal-Vodafone (Holdings) Ltd eventually spun out of Racal Telecoms to become Vodafone. Vodafone has since purchased Cable and Wireless and Kabel Deutschland: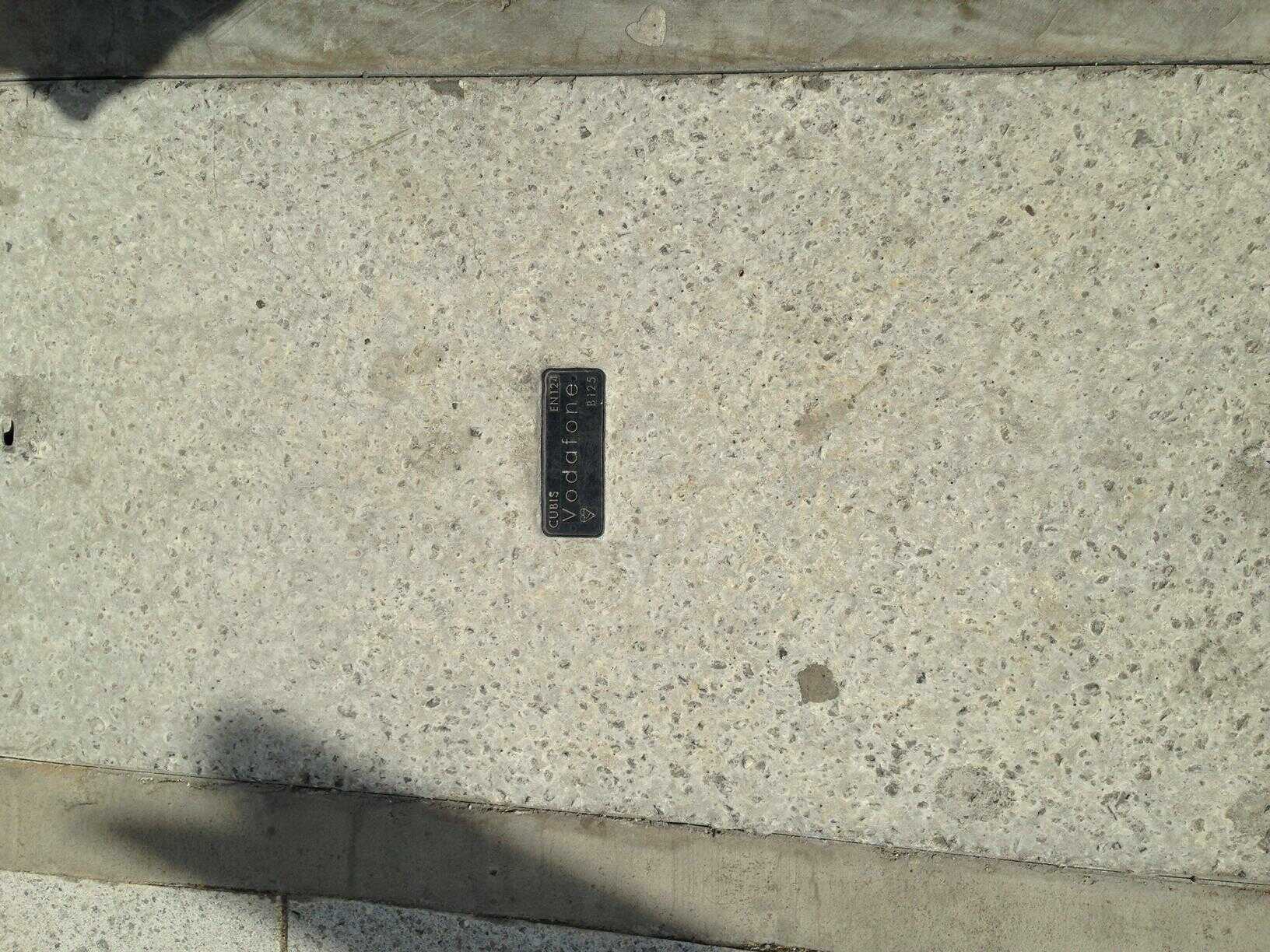 Zayo. In 1993 National Fiber Network was formed in the US which provided fibre in the US and Europe. In 1997 National Fibre Network changes it's name to Metromedia Fiber Network. In 1999 Metromedia acquired Abovenet Communications. In 2002 the company filed bankruptcy and in 2003 the company emerged from bankruptcy as Abovenet. In 2012 Zayo Group acquired Abovenet.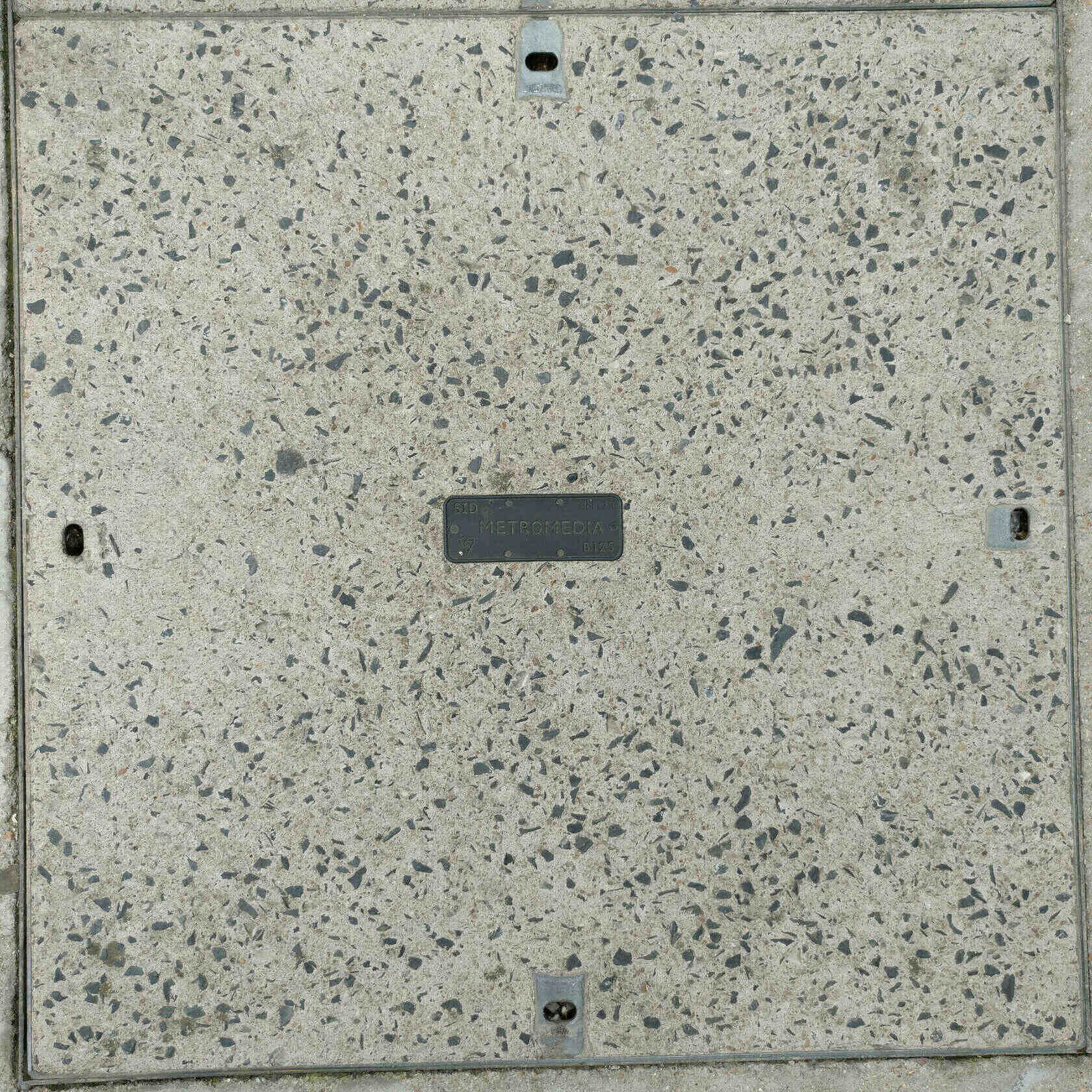 ---